FIRE CAPTAIN/LIEUTENANT CAREER PROMOTION BOOKS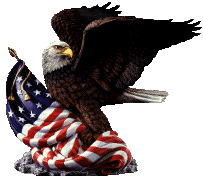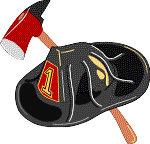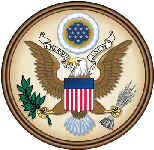 (Scroll Down for List of Products)
Complete Ordering Instructions at bottom of page ~OR~
Click on " Buy Now " to add product to shopping cart and go directly to Credit Card Ordering Page
---
The following products have been researched by veteran firefighter, Arthur R. Couvillon, who has over 25 years of experience. He has put forth his knowledge and study techniques a nd combined them with research and surveys that he conducted with Fire Service authorities all across the U .S.A. This wealth of information has been compiled to offer Firefighters the highest quality, most complete, and up-to-date study products to assist them in their career advancement within the Fire Service.
---
FIRE CAPTAIN WRITTEN EXAM STUDY GUIDE
Fire Captain/Lieutenant written promotional exam information.
(ID#043B on our Credit Card Product List) Retail Price: $28.95 Buy Now
320 page book with eleven chapters containing over 3000 selections of information that all Firefighters should know. This book is designed to assist Firefighters prepare for the FIRE CAPTAIN-LIEUTENANT promotional WRITTEN EXAM. TOPICS INCLUDED: fire administration, leadership management, fire prevention, fire behavior, hazardous materials firefighting, also a 100 question practice exam, and much more!
--------------------------------------------

------
FIRE CAPTAIN PRACTICE WRITTEN EXAMS
Fire Captain/Lieutenant practice written exams with answer key.
(ID#043C on our Credit Card Product List) Retail Price: $34.95 Buy Now
194 page book with ten (10) practice written exams. for the position of FIRE CAPTAIN - LIEUTENANT. Each exam contains 100 questions and answers similar to those on actual fire department exams. A total of 1000 questions and answers including the following subjects: fire administration, management, leadership, and more!
-------------------------------------------------

FIRE CAPTAIN ORAL EXAM STUDY GUIDE

Fire Captain/Lieutenant promotional oral exam information.

(ID#043D on our Credit Card Product List) Retail Price: $28.95 Buy Now

250 page book with ten chapters of information designed to prepare FIREFIGHTERS for the ORAL INTERVIEW portion of the FIRE CAPTAIN-LIEUTENANT EXAM. TOPICS INCLUDED: oral interview preparation, job knowledge, general knowledge, situation questions, suggested responses, simulator preparation, assessment center preparation and more!

---------------------------------------------------

ADVANCEMENT IN THE FIRE SERVICE

Information for preparing Firefighters for advancement and promotion in the Fire Service.

(ID#043E on our Credit Card Product List) Retail Price: $19.95 Buy Now

1 70 page book with six chapters. This book outlines all of the essential procedures that Firefighter candidates need to follow in order to secure a career in the Fire Service. This book also outlines all of the steps that need to be taken in order to prepare Firefighters for ADVANCEMENT and PROMOTIONS within the Fire Service .

--------------------------------------------------

You Can Place Your Credit Card Orders
here for these or any of our great products.
Note: This is a secured site. Final phase of credit card ordering, when entering personal info, is done so in a secured mode.

ITEMS #043B through #043E ON CREDIT CARD PRODUCT LIST

~OR~

TO ORDER BY CHECK OR MONEY ORDER: Send your request for the item you want to order along
with your name and address and a money order or check for the amount of the purchase to:

PJP INFORMATION GUIDES CO.
PO. BOX 2104 - CSFD
MILLER PLACE, NEW YORK 11764

(

Prices above include all costs - shipping, handling, tax)

Fast First Class Delivery
We also have Civil Service Entrance Exams available. Click Here for more information on our exams.

We also have Civil Service Entrance Exams and Career Packages available. Click Here for an index.

Click Here to return to our Home Page